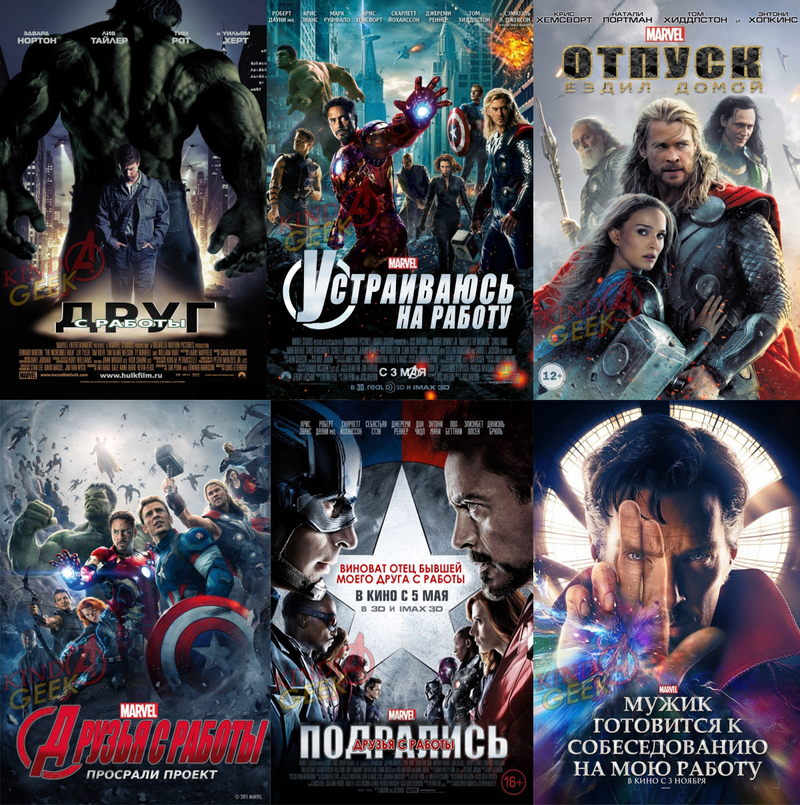 the posters say:
Hulk - Friend from Work.
Avengers - First Day at Work.
Thor: The Dark World - Vacation: Visited Home.
Avengers: Age of Ultron - Friends from Work F*cked Up the Project.
Captain America: Civil War — Friends from Work in Fisticuffs.  
Doctor Strange - A Guy is Preparing for Interview at My Work.