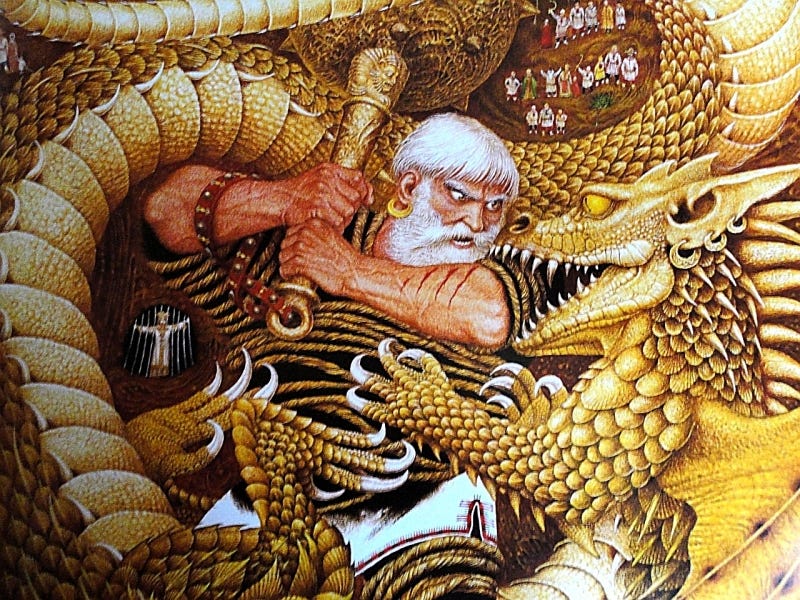 This artist is revered in Ukraine as one of the most popular children book illustrator.
The Snow Queen he illustrated won several prestigious awards in Europe.
I posted here some time ago his covers to the Ukrainian translation of Harry Potter and his take on Johnathan Livingstone Seagull.
here you can see some of his works.
Gerda on her way to the North / trolls and the magic mirror
Kai and the Snow Queen
Kai and Gerda
my personal favorite is the Iron-Nosed Bosorkania (witch)
he also developed a deck of cards with Ukrainian historic costumes and props:

more can be found here
you can also check out the website of the publishing house that printed all this eye candy (and I have most of them at my bookshelf! officially, they are for my daughter — but we know better, don't we :)